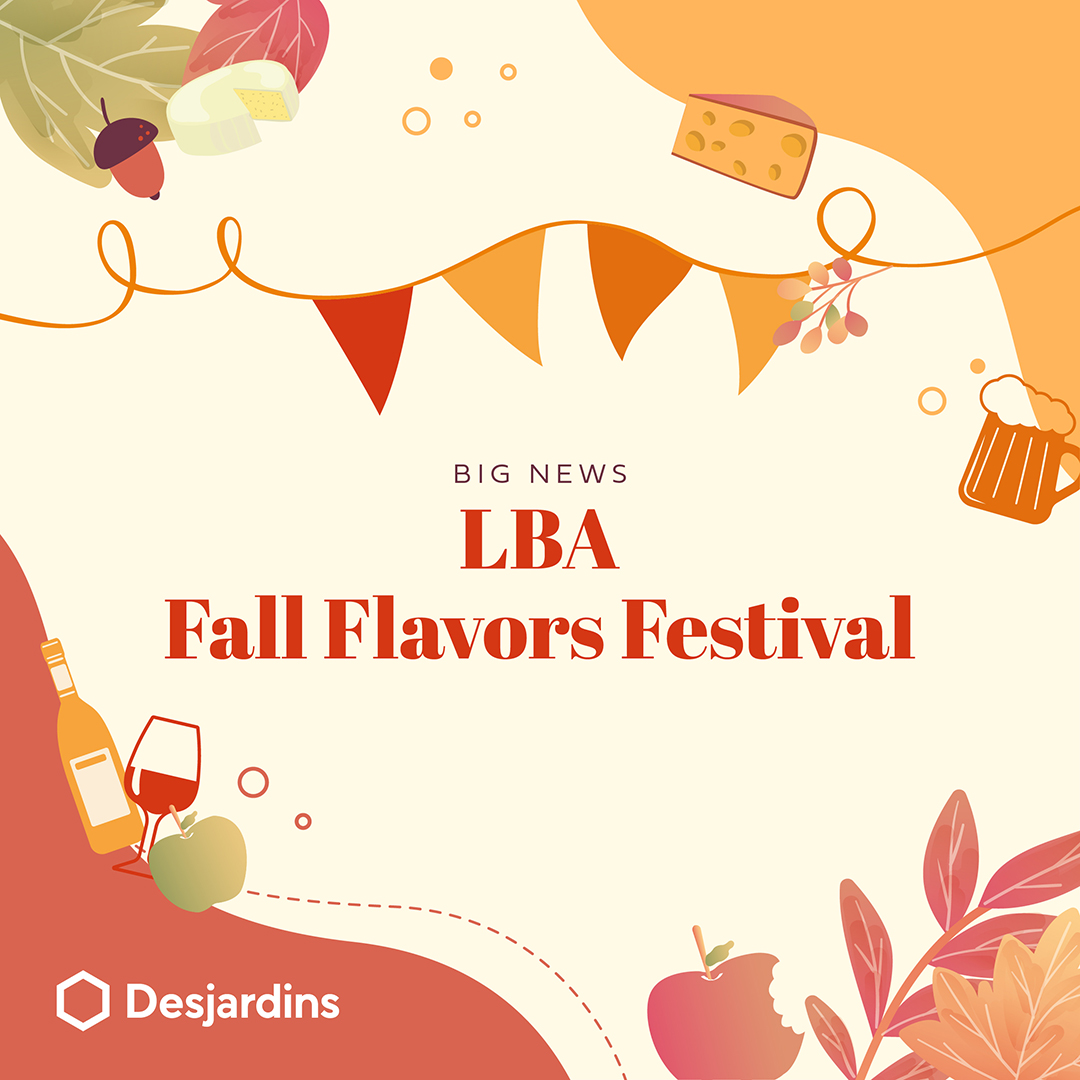 Consult information on all of our events during the LBA Fall Flavors Festival below
The LBA Fall Flavors Festival
Date:
October 2, 2021 from 10:00 a.m. to 9:00 p.m.
October 3, 2021 from 10:00 a.m. to 6:00 p.m.
Price:
Children ages 3 to 11 : $5/person/day
12 and up : $15/person/day
The festival will feature local producers, farmers, brewers and stores for visitors to sample their products.
The event is for young and old alike so everyone can enjoy the festival. Farm animals, exhibitions and activities for children will be part of the event.
Festival-goers can look forward to :
Barabas Brewery
The Trois-Lacs Microbrewery
Livingstone Brewery

Alpagas Fibre Soyeuse

Taverne de la Ferme

Domaine du Paysan

Domaine Herdman

Black Creek Farm

Micro Ferme Retour aux Sources

Aux Volets Noir Vineyard

Kahnawake Brewing Co.

Scotty Bronco

Frier Orchards
Helicopter tours
And many other local producers and artisans will be there to serve you!