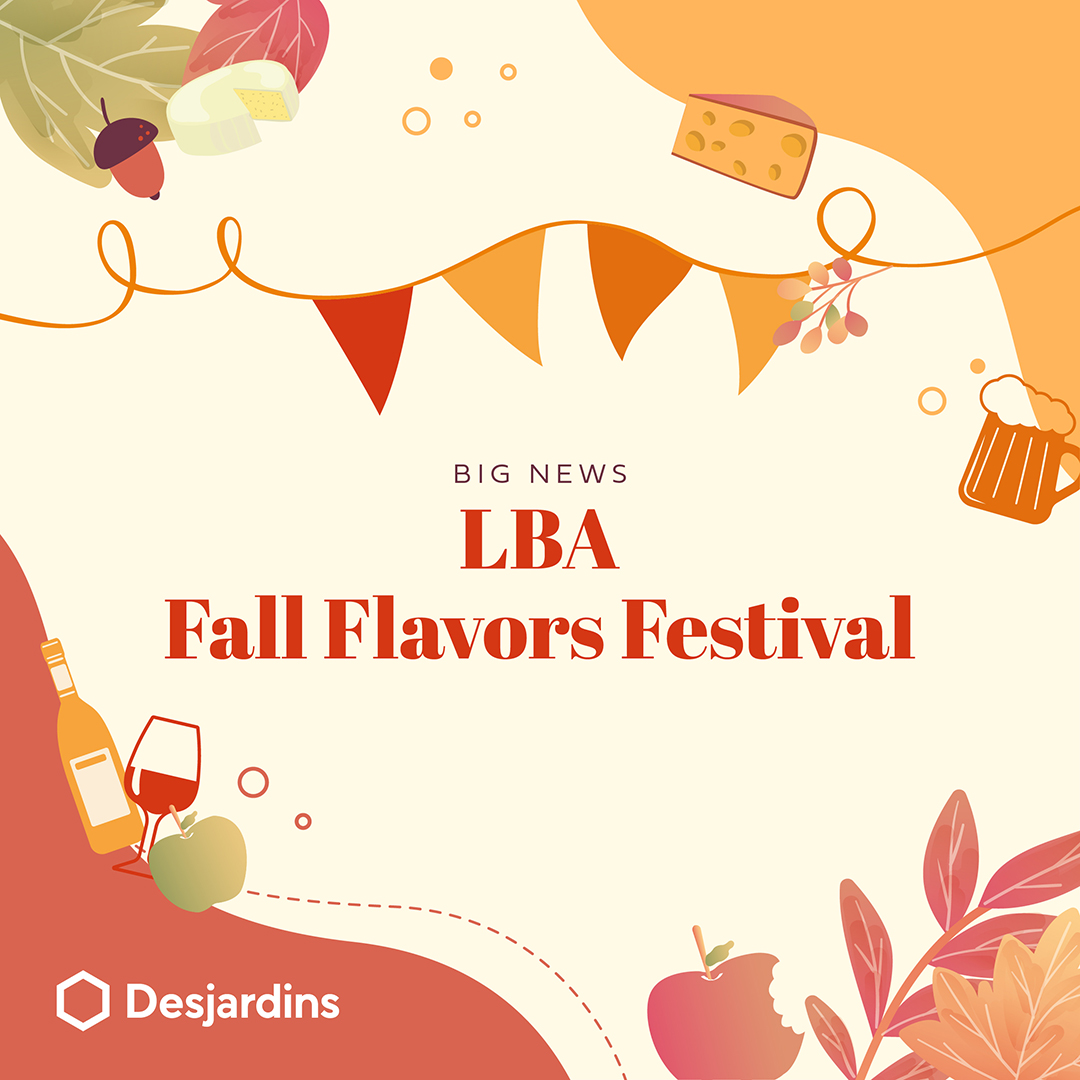 Consult information on all of our events during the LBA Fall Flavors Festival below
The LBA Fall Flavors Festival
Date:
October 2, 2021 from 10:00 a.m. to 9:00 p.m.
October 3, 2021 from 10:00 a.m. to 6:00 p.m.
Price:
Children ages 3 to 11 : $5/person/day
12 and up : $15/person/day
The festival will feature local producers, farmers, brewers and stores for visitors to sample their products.
The event is for young and old alike so everyone can enjoy the festival. Farm animals, exhibitions and activities for children will be part of the event.
Festival-goers can look forward to :
B & E's Sweets & Treats

Kent McRae

Scotty Bronco

Dominic Boyer

Wendy McCartney